---
---
Our Honest For Men Black Forest Beard Wash is exactly what your beard has been looking for.
Prevents flakes and itching with an all natural blend of butters and oils that condition both your beard and your skin.
All natural ingredients are used to give your beard exactly what it wants and needs. The main reason many guys complain of itchy beards and skin is because of the harsh chemicals used in many of todays soaps and shampoos. Ditch the chemicals and use all natural Honest For Men Black Forest Beard Wash. If we couldn't pronounce the ingredients we didn't use them.
We formulated our Honest For Men Black Forest Beard Wash with just the right blend of ingredients to prevent fly aways and promote natural beard shine. Our ingredients won't strip natural oils and damage hair follicles. All of the natural glycerin is retained for healthy beard and skin.
A sophisticated blend of 100% natural essential oils delivers a world class fragrance you will enjoy all day. No harsh chemical based fragrance oils here.
Handy recycled paper board container makes a great storage container for your beard wash. Great for at home and on the go.
No Animal Testing, Sulphate Free, Phthalate Free, Paraben Free, Petroleum Free LOOK FOR OUR 5 BAR VALUE PACK AND SAVE 25% OFF THE INDIVIDUAL BAR PRICE INSTANTLY!
DISTINCTIVE SCENT a warm walk in the woods with top notes of cedar and pine with a warm base of rich vanilla.
Indications
ATTENTION: This is a hand crafted product. Due to this and the nature of natural ingredients some variation in size, color, and scent may occur, this is normal. Our bars will range between 4.0-5.0 oz in weight.

Ingredients
Coconut Oil, Water, Palm Oil (sustainable), Castor Oil, Olive Oil, Hemp Seed Butter, Shea Butter, Avocado Oil, Jojoba Oil, Vanilla Essential Oil, Pine Scotch Essential Oil, Cedar Wood Essential Oil, Sodium Hydroxide (Lye)* *None remains after saponifying oils into soap and glycerin

Directions
Best if used in the shower. 1) Thoroughly wet beard. 2) Rub the Honest For Men Beard Wash bar a few times onto your beard to start a lather. 3) Set down beard wash bar 4) Work lather up in beard from root to tip. 5) let sit in beard for a short while to allow natural oils to work into skin and beard 6) Rinse thoroughly 7) Repeat if necessary


---
Customer Reviews
4.9 Based on 11 Reviews
Write a Review Ask a Question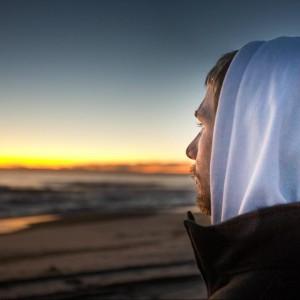 TA
01/18/2022
Tyler A.

United States
Love it
Finished my first full bar and love it! I came back and ordered the 5 pack and got the beard balm and oil of the same scent. My recommendation is to cut the bar in half vertically (hamburger) to ensure you get the most life out of it. Great work Maple Hill!
08/17/2021
Chuck T.

United States
Product not received
Received empty package due to postal damage. Contacted customer service and have not received a response yet.
08/07/2021
Vincent W.

United States
Glad I tried it
Great soap..keep up the good work
07/30/2021
mike h.

United States
Excellent beard soap
Tried a new variation of the regular beard soap. This particular one has a good scent, and as expected, great results.
07/26/2020
Robert H.

United States